Contract Law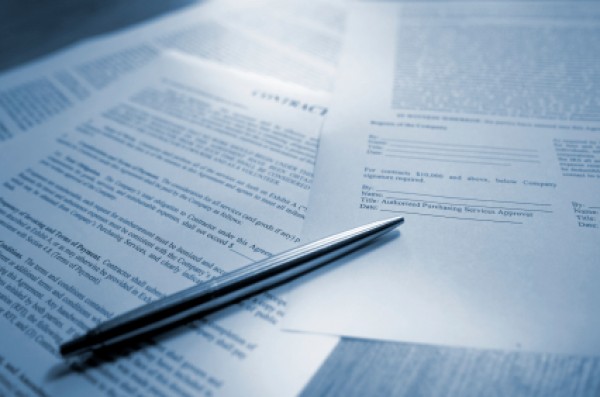 Contracts are one of the most basic legal matters faced by every business. Structured and drafted properly, they can form the basis of efficient and reliable relationships with customers and suppliers. Contracts are not as straightforward as they seem, however, and poorly drafted contracts are a common source of litigation.
Contracts may be formed through formal negotiation and documentation but they also may be formed unintentionally by the parties' actions and even through e-mail. Terms binding the parties may be further supplied or modified through the course of dealing between the parties and general usage within the parties' industry. All of these factor into the creation and interpretation of the contract.
Contracts that Help You Meet Your Goals
When entering into a contract, it is vital to ensure that it achieves your intended goals as much as possible. This not only requires tough negotiations but careful drafting of an agreement that can be enforced to obtain bargained for rights. Carefully drafted and clear language is critical to the successful enforcement of any contract. We help our clients with effective negotiation and drafting of contracts. We have experience with a wide range of contracts, including, but not limited to:
Agreements with vendors
Agreements with customers and consumers
Agreements covered by the Uniform Commercial Code (UCC)
Agreements for the purchase or lease of commercial property
Software licenses
Equipment leases
Please contact us to schedule a free, no-obligation consultation.